DTCP approved residential plots for sale in Kumbakonam, Tamil nadu - Kumbakonam
Wednesday, 20 September 2017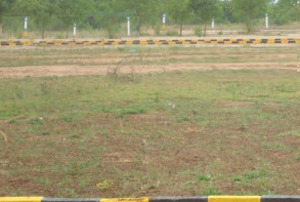 Item details
City:
Kumbakonam, Tamil Nadu
Contacts

Sivaraman

9600714704
Item description
Do you know that the land rates in kumbakonam appreciated by 15% to 20% in the last 3 years that's much profitable for your investment?
Would you prefer to invest on a real estate property that will fetch you a good capital appreciation in the next 2-3 years . That can be a land for sale in kumbakonam or house for sale in kumbakonam, or even a dtcp approved plots varying from 1200 to 2400 sqft in kumbakonam.
People prefer to buy cheap house for sale in kumbakonam or even some old house for sale in kumbakonam for settling down after your retirement? Do you know that investing in land is much more attractive than these options. You can keep it for life without any more investment on its maintenance as long as the title deeds are clear and correct. You may also look at the option of building your brand new house on your own land based on your own designs and choice.
SG Associates is currently marketing highly profitable DTCP APPROVED RESIDENTIAL UNITS / HOUSING PLOTS IN KUMBAKONAM FOR IMMEDIATE SALE .
Location of DTCP Approved residential plots : Sai Orchids, Orchid Nagar, Chennai to Kumbakonam Highway , Koranattu Karuppur, Kumbakonam Thanjavur, Tamil Nadu
What are the features ? Here you go…
1)One of the Excellent Location and around a very fast developing community
2)The Chennai kumbakonam highway is currently being upgraded from a 2 lane to 4 lane that's going to inflate the plots value soon in the next 2 years.
3)Plots sizes that match your purse size starting from 1200 SQFT – 2400 SQFT
4)More important its now going to be DTCP Approved residential plots located in Orchid Nagar, Chennai to Kumbakonam Highway , Koranattu Karuppur, Kumbakonam
5)Excellent ground water
6)All basic facilities and logistics nearby and is suitable for construction immediately
7)24 hrs transport facilities nearby and you can reach the highway in just 2 minutes walk
8)Meager investment and quick appreciation and high returns
9)Best bundled package for easy purchase terms from well known developers in kumbakonam
Call us for more : SG Associates, Kumbakonam, Thanjavur, Tamil Nadu
Please call me for more details - Brokers excuse.