Ready to Occupy Premium Individual Villas & Houses for ready sale in Kumbakonam - Kumbakonam
Wednesday, 20 September 2017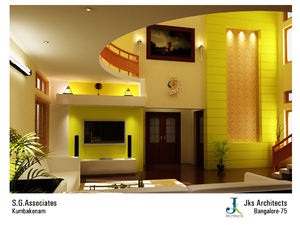 Item details
City:
Kumbakonam, Tamil Nadu
Contacts

SG Associates

9600714704
Item description
Premium Individual Houses built on DTCP approved residential housing plots available for sale in kumbakonam – Chennai main road, Orchid nagar, Koranattu karuppur, Kumbakonam, Tamil nadu

Location : Sai Orchids, Orchid Nagar, Chennai to Kumbakonam Highway , Koranattu Karuppur, Kumbakonam Thanjavur, Tamil Nadu


1)Premium individual houses built on DTCP Approved residential plots located in Orchid Nagar, Chennai to Kumbakonam Highway , Koranattu Karuppur, Kumbakonam
2)Excellent ground water
3)All basic facilities nearby and is suitable for construction immediately
4)24 hrs transport facilities nearby
5)Fast developing residential area.
6)Meager investment quick appreciation
7)House size available : from 1000 SQFT – 2400 SQFT


Are you looking for a cheap house for sale in kumbakonam or even a old house for sale in kumbakonam for settling down after your retirement? Then how about building your brand new house on your own land based on your own designs and choice.

We have DTCP approved plots in kumbakonam for sale immediately. These dtcp approved residential plots for sale in kumbakonam are located in Orchid nagar. These DTCP housing plots will fetch you a best return for your investment compared to the land value in kumbakonam at various locations.

Property rates in kumbakonam has been very attractive and rather than investing in an agricultural land for sale in kumbakonam, Its better if you wisely buy dtcp approved gated community plots in kumbakonam at cheapest prices from us

Please note that the current land value in kumbakonam is at the lowest point for an ideal investment and these kumbakonam real estate rates are go up between 10% to 15% in the next 2 years. Hence investing on a dtcp approved plots in kumbakonam when you have decided to go ahead with your land purchase plan in kumbakonam is the best and wise idea.

Kumbakonam is the best place to camp-In if someone wishes to visit the Navagraha temples within a short span of time. Hence navagraha tourism becomes a good business in kumbakonam. There are good hotels in kumbakonam where people can stay at cheap rates while visiting these temples around kumbakonam. You can check more details from Booking.com to know about kumbakonam and nearby hotels

In fact many people prefer to buy a small house in kumbakonam that can be utilized during their travel to these temples at least 3-4 times a year. People also prefer to buy or build duplex houses in kumbakonam that can be rented out partly and the other portion can be used for their personal use during their travel to kumbakonam. Individual villas in kumbakonam are also very popular since the lands rate in kumbakonam (Residential plots in kumbakonam for sale) is much cheaper when compared to residential plots in metros like chennai, Mumbai, Delhi or kolkata.

Address: SG Associates, Kumbakonam, Thanjavur, Tamil Nadu

Please call me for more details - Brokers excuse.